Um, yeah, so it's been a while. And here I am expecting kiddo #3 so suddenly much more renewed interest in maternity clothes :)
I had alot of things left from the first two pregnancies, but I found so many shirts had stains (the belly catches everything, doesn't it?). So I did need to restock the everyday tees, plus I wanted long, soft and comfy since comfort is so hard to achieve in this state. I found the perfect tee- long sleeve, v-neck, flattering, incredibly soft, and really inexpensive: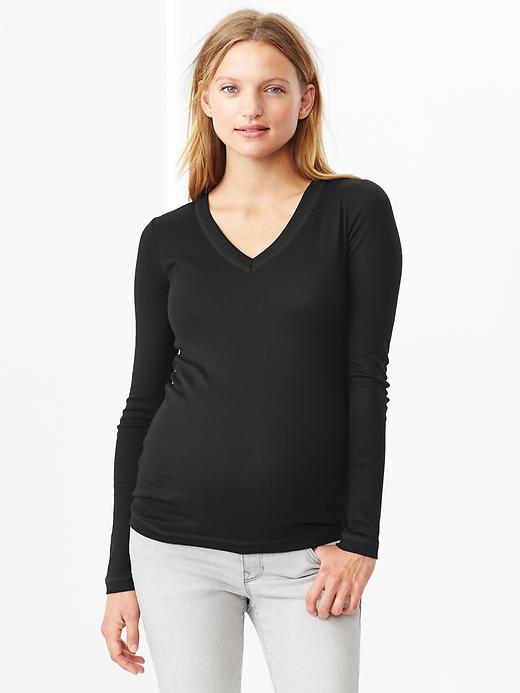 It comes in black as well as several other colors and stripes.
40% off today with code Winter.
You're welcome :)