I'll be totally honest, I have spent a fair amount of time lately in yoga pants. At first it was because that was pretty much all that fit after Allegra was born (maternity jeans fell off and regular pants were way too snug), but then I started working out while Nate was in school and i would just leave the pants on to go pick him up. He is only in school for 3 hours so it's not like it's all day, but anyway, let's just say I've learned the value of a good workout pant. And have you seen the meme on facebook that says it's dressing up for a mom when she changes from her plaid pajama pants to yoga pants? yeah, Greg laughed sooooo hard when he saw that because he thought that was just something I did.
So, at first I was wearing cotton yoga pants. They did the job. But then when I was able to squeeze into the thicker, tighter more spandex-y ones I had I realized what a difference the fabric and fit make, even on something as elementary as a work out pant.
There are, of course, the Lululemon pants, that cost around $100. But I just can't justify that. It's true, I have a pair I got on sale and I like them, but I went to get some new ones and I dodn't like any, not enough to pay such a premium for the label. I really like other pants I've found - and I'm not afraid to toss them into the washer and dryer every week (or twice a week). I don't want to wear my workout clothes all day so they don't need to be as expensive as my jeans, they need to do the job WHILE I WORK-OUT, and wash well. So please don't let your take away from this blog post be that it's ok to wear your workout clothes all day. It's not (unless you have just had a baby, in which case kudos to you for leaving the house). But while you wear them they should be good ones. And on to the pants.
First, the Gap -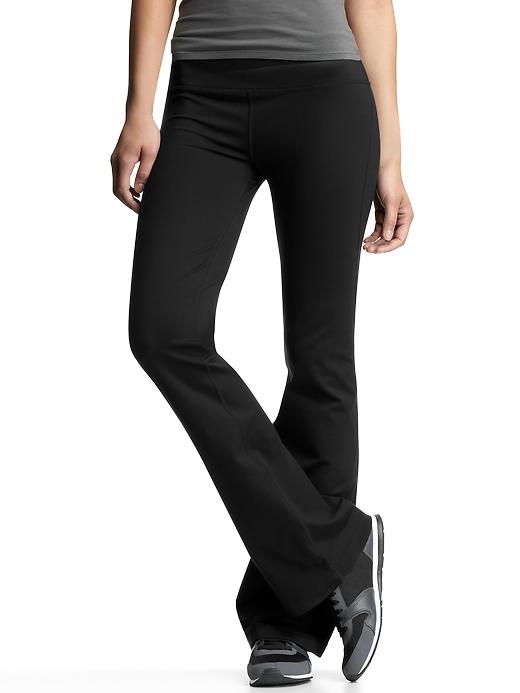 I love the gflex pants. They are thick, feel like they have a bit of compression, stay in place and hold their shape. They wash and dry well too. And they are often on sale. All good things. They also make capri tights which I think will be my next purchase.
Gap has a store dedicated to women's workout wear called Athleta, they have some amazing looking capris, these are my favorites -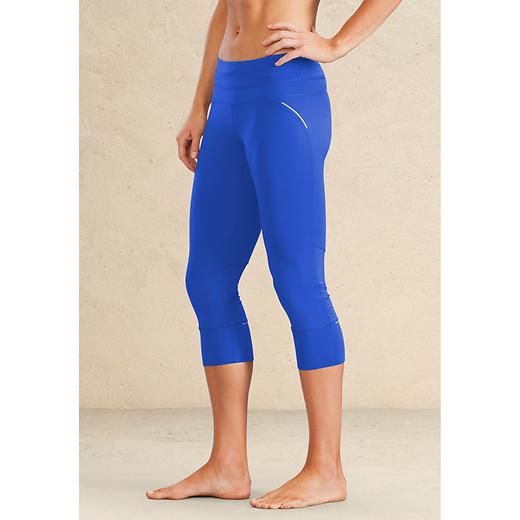 They come in several colors including black, which is what I will get (although I really like these bright colors, I just can't bring myself to buy such bright workout pants). According to reviews they are light but not see through when you bend over - key for yoga or pilates (and why Lululemon is having some trouble these days...)
Check out the store, they have cute tops too, everything looks similar to Lululemon, but their prices are significantly lower.
I also like Lucy for activewear, here is a pair of their yoga pants -
I always like them when I see people wearing them. Lucy is also running some deals - free shipping and free returns and their tops are 2 for $40. That's a great deal. And now I'm inspired to go work out.