Somehow I hadn't yet posted my favorite maternity tees that got me through my second and third trimesters, the Gap pure body line. I LOVE these, they are so soft and stretchy and have the nice ruching on the sides that looks cute as the belly grows.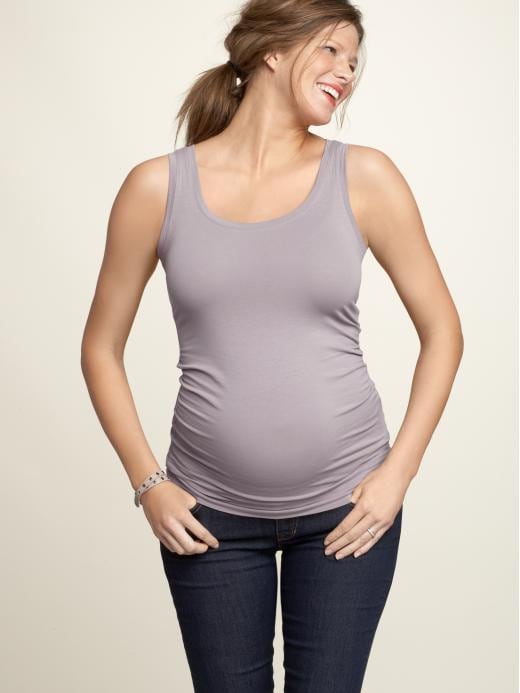 How cute is that? I like the neutral too, but there are several other colors to choose from. Pure body also comes in cap sleeved tees -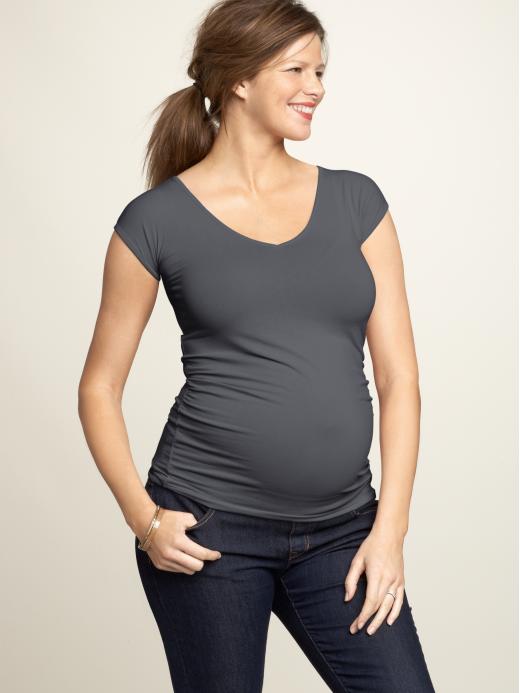 These are great basics to get in a few colors.